People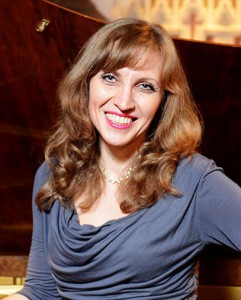 Anastasia Witts is the founder and the managing director of OperaCoast. She coordinates and oversees both the day-to-day running of the company and its strategic development. She is the first point of contact and the driving force behind our projects.
From a young age, Russian-born Anastasia received extensive music education, alongside her university degree in Slavonic linguistics and philology. She combined her teaching career as a Russian tutor, working with the delegates of the International Committee of Red Cross in her native Northern Caucasus during the Chechen wars, as well as teaching foreign students at Druzhby Narodov University (PFUR) in Moscow, with an editorial and consulting career in web-development and marketing. As an editor and copywriter, she contributed to creating web-presentations in Russia for a number of international corporations, such as Samsung, Nokia, Hewlett-Packard, and Renaissance Capital.
Having moved to the UK in 2004, Anastasia has also had a chance to realise her long-standing love for opera and classical singing by performing in concerts, recitals, and opera productions. Her in-depth knowledge of Russian language, literature, history, and music allows her to help singers working on Russian repertoire through extensive music and language coaching. She successfully combines her work for OperaCoast with a teaching position at Sussex Downs College, Lewes
---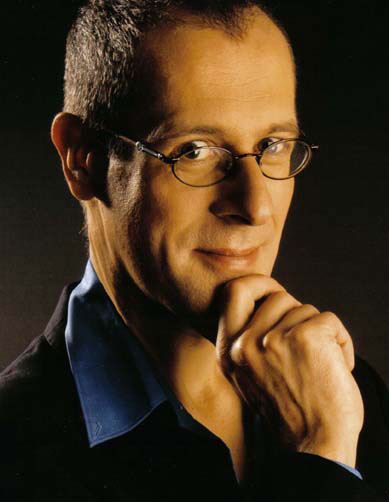 Nigel Foster is one of Britain's leading accompanists. He has played for singers including Roderick Williams, Sarah Walker, Yvonne Kenny, Ailish Tynan, Louise Winter, Stephen Varcoe, Jeremy Huw Williams, James Gilchrist, Elizabeth Watts, Elizabeth Llewellyn, Ruby Hughes, Marcus Farnsworth, Anna Devin and Gillian Keith, and for instrumentalist including violinist Madeleine Mitchell. In his formative years he played for Graham Johnson's Songmakers' Almanac and with conductors including John Eliot Gardiner and Georg Solti, working with singers including Renee Fleming, Roberto Alagna and Angela Gheorghiu.
Nigel is the founder, director and pianist of the London Song Festival, an annual event promoting the song repertoire. In addition to featuring internationally known artists, the Festival acts as a major showcase for young up-and-coming singers.
Nigel studied at the Royal Academy of Music and the Guildhall School of Music and Drama, where he won every prize and award available for piano accompaniment. His teachers have included Roger Vignoles, Graham Johnson and Iain Burnside. Nigel has recorded several CDs of songs and anthologies. He is featured on the soundtrack of films including Woman in Gold starring Helen Mirren and L'Homme est une Femme comme les Autres starring Antoine de Caune. He has broadcast on BBC Radio 3 and Classic FM and has appeared on television in several European countries. Nigel performs extensively abroad, having played in most European countries, New Zealand, Japan, Malaysia, Israel, the USA, Canada and South America.
---
Nicole Panizza has emerged as one of the UK's leading vocal accompanists, recitalists and coaches. Her professional work encompasses both international and national forums. Nicole studied at the Elder Conservatorium of Music, South Australia before continuing her postgraduate studies in London with Malcolm Martineau and Roger Vignoles. She has recently completed her Doctorate of Music at the Royal College of Music. Nicole was a staff repetiteur for the Australian season of Phantom of the Opera, Opera Australia and the Cologne and Covent Garden Opera Awards.
In London, she worked as Education Manager for the Royal Opera House. In Ireland she held positions as a staff member of Dublin Institute of Technology (Conservatory of Music and Drama), University College Cork and CIT Cork School of Music and was an examiner for the Royal Irish Academy of Music.
Nicole has been the recipient of many awards and bursaries including the Royal College of Music's Doctoral scholarship (2005) and the Marc and Eva Stern Fellowship (2009) at the internationally renowned festival Songfest in Malibu (U.S.A). In the same year she was awarded an Irish Fulbright Award (Performing Arts) which enabled her to pursue her Doctoral research as a Visit-ing Fellow at both Harvard University and Manhattan School of Music (USA). She has given key lectures and performances at such venues as the Na-tional Concert Hall (Ireland), Oxford University, Cambridge University, Uni-versity of Edinburgh (U.K), University of Bonn (Germany), National Universi-ty of Singapore, University of Adelaide (Australia), Amherst College (USA), the National Gallery, the Victoria and Albert Museum and St James' Piccadilly in London. Nicole currently holds the position of Co-Course Director/Senior Lecturer in Music Performance at Coventry University (UK).
---
To book a coaching session, to order phonetic transliteration of a Russian piece or to ask a question please contact OperaCoast.